Focal
Opgericht in 1979 is het Franse Focal sedert dien één van de meest toonaangevende en innovatieve luidsprekerfabrikanten wereldwijd. Sinds haar oprichting tot de dag van vandaag ontwerpt en fabriceert Focal al haar luidsprekers zelf. Dit heeft geleid tot de realisatie van diverse fraaie speakerlijnen zoals de Chorus en Electra series en natuurlijk de absolute top, de Utopia series. Ook op het gebied van koptelefoons is Focal met een aantal prachtige modellen al jaren een speler van formaat.
Made in France
Waar Focal in de eerste jaren, toen nog luisterend naar de naam JMLab, vooral eerst luidsprekerunits fabriceerde voor andere luidsprekerfabrikanten bouwt men sinds 1983 tot op heden complete luidsprekers en luidsprekersystemen. Dit al die tijd met dezelfde filosofie, Made in France. Ontwikkeling, ontwerp, fabricage van kasten en speakerunits en assemblage, alles vindt plaats in de eigen fabrieken in Frankrijk. Dit om de hoge kwaliteit van het product te waarborgen en om altijd voorop te lopen in technologie. Focal heeft zeer veel luidsprekertechnologie ontwikkeld en past deze nog steeds toe in haar ontwerpen. Zoals de Utopia EM technologie, de Flax conussen in de Aria serie en de Beryllium tweeter technologie.
iEar' is full-rangfe Focal dealer
Bij iEar' zijn we groot fan van deze Franse luidsprekerfabrikant en voeren daarom alle luidsprekerlijnen die deze Franse producent fabriceert. Bij iEar' kunnen alle modellijnen worden beluisterd, waaronder ook exclusief voor Nederland de absolute toplijn, de Utopia serie. Veel technologie die voor de Utopia's is ontwikkeld wordt (in aangepaste) vorm ook toegepast in de Chorus, Aria, Electra en Sopra series. Iedereen kan op deze manier dus naar een fantastisch klinkende luidspreker luisteren.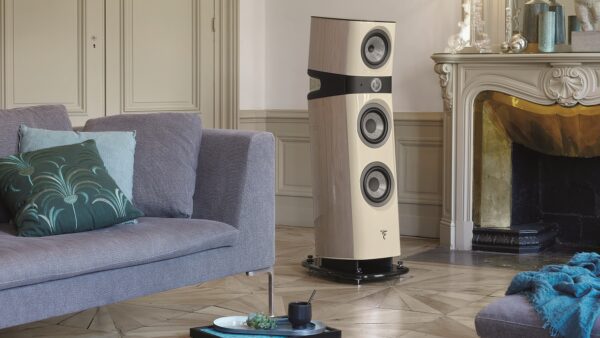 Focal HiFi Luidsprekers
Focal biedt een breed gamma aan Hifi luidsprekers. Zuilspeakers voor plaatsing op vloer of compacte boekenplank luidsprekers voor plaatsing in of op een meubel of op een prachtige speakerstandaard.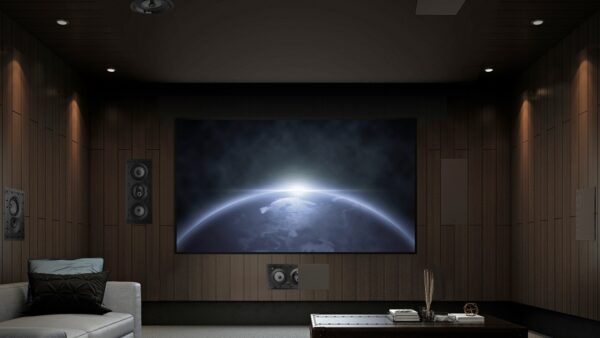 Focal Home cinema
Liefhebbers van film voelen zich op hun plek bij Focal. Deze Franse producent biedt een breed en veelzijdig assortiment met meerkanaals weergevers voor het samenstellen van elke thuisbioscoop.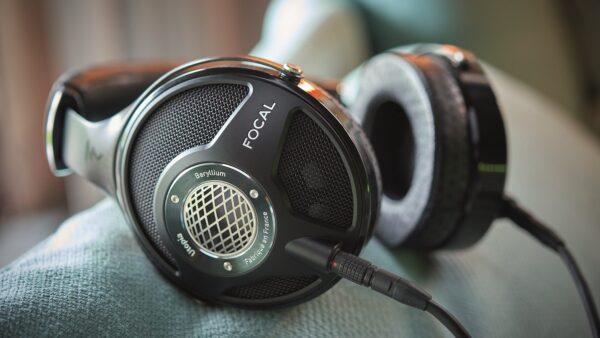 Focal Hoofdtelefoons
Voor de individuele luisteraar is er bij Focal ruime keuze in koptelefoons. Zoals goed klinkende oordopjes voor onderweg, comfortabele hifi hoofdtelefoons voor urenlang luisterplezier en het kroonjuweel, de Utopia.

Ervaar Focal
Alle producten van Focal vind je bij iEar'. Van de hoofdtelefoons tot en met de high-end Utopia luidsprekers en alles wat Focal daar tussen heeft zitten. Wil je de producten van Focal zelf ervaren, kom dan eens langs in één van onze winkels.
Focal wiki
Oprichting: 1979

Oprichter: Jacques Mahul

Hoofdvestiging: Saint-Etienne, Frankrijk
Focal links