ELAC
ELAC bestaat sinds 1926 en was in de 60- en 70-er jaren een leidende fabrikant in o.a. draaitafels en elementen. Medio 1984 startte het bedrijf de ontwikkeling van luidsprekers en biedt hierin een volledig gamma aan samen met gedurfde nieuwe elektronica die muziek tot leven brengen als nooit tevoren. Elk product levert verbluffende prestaties, uitstekende vakmanschap en ongeëvenaarde waarde. Allemaal met een onmiskenbare stijl.  Het is een zeer innovatieve fabrikant, die als één van de weinigen zelf luidsprekerdrivers ontwikkelt en produceert. De hoogwaardige techniek, het vakmanschap van alle medewerkers, de aandacht voor detail en de passie voor kwaliteit zijn onovertroffen. ELAC, the life of sound.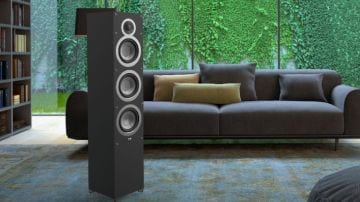 ELAC stereo speakers
ELAC voorziet in zuil- en boekenplank speakers die in een stereosyteem volledig in hun element zijn. Het gebruik van hoogwaardige elementen garandeert een optimale klankkwaliteit. De afwerking is meer dan fraai te noemen.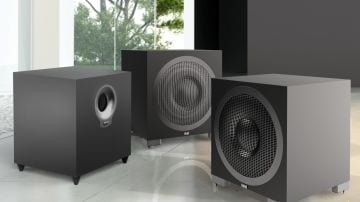 ELAC Home cinema speakers
Voor een dynamische weergave van muziek- en filmeffecten voorziet ELAC in centerspeakers, subwoofers (met app control) en surroundspeakers. Alles in huis om je eigen thuisbioscoop te creëren. Eredivisie geluidskwaliteit gegarandeerd!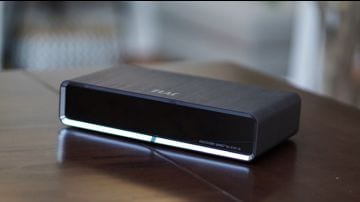 ELAC Streaming audio
Streaming 2.0: Weergave van jouw lokale muziekbibliotheek en streaming muziekdiensten, uitgebreide multi-dimensionale metadata en multiroom functionaliteit. Dat alles heb je onder controle met de prachtige, eenvoudig te bedienen Roon interface.

ELAC wiki
Oprichting: 1926

Hoofdvestiging: Kiel, Duitsland
ELAC nieuws
ELAC links