Dali
Dali, Danish Audiophile Loudspeaker Industries, ontstond in 1983 uit de grootste hifi-winkelketen in Scandinavië. Vandaag de dag biedt deze fabrikant een opwindende reeks luidsprekers om aan iedere smaak te voldoen, van de budgetvriendelijke Spektor serie tot de ultiem presterende luidsprekers. Met meer dan een miljoen tevreden eigenaars in meer dan 65 landen brengt Dali muziek en film in de huiskamer tot leven, en biedt het de luisteraars een eerlijkere, genuanceerdere en rijker gedetailleerde luisterervaring.

De luidsprekers worden gekarakteriseerd door sublieme kwaliteit en een meeslepende luisterervaring in een groot deel van de luisterruimte. De factor die het meeste bijdraagt aan de superioriteit van de luidsprekers is het gebruik van exclusieve luidsprekerunits, die volledig van nul af aan door eigen ingenieurs worden ontworpen, in nauwe samenwerking met experts van de belangrijkste producenten van luidsprekerunits ter wereld. Met zijn unieke luidsprekertechnologieën kan Dali luidsprekersystemen ontwerpen en bouwen die het muziekliefhebbers mogelijk maken om hun favoriete muziek precies te horen zoals de artiest het bedoeld heeft.

Het creëren van het geweldige en authentieke Dali geluid vergt echter zoveel meer dan een passie voor muziek. Voortdurend onderzoek in de akoestische wetenschap, het ontwikkelen van nieuwe technologieën, het betrokken maken en houden van personeel én goed luisteren naar feedback van klanten, dát is het recept van Dali. Deze toewijding aan excellentie en eerlijke weergave is in elke luidspreker terug te horen.

In Admiration of Music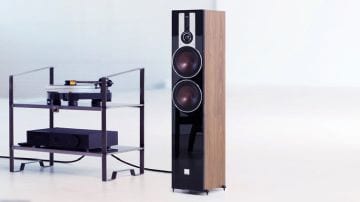 Dali Hifi speakers
Schitterend hifi geluid uit een boekenplank- of zuilspeaker of wil je liever muziek streamen met een actieve speaker? Dali heeft een oplossing voor iedere ruimte.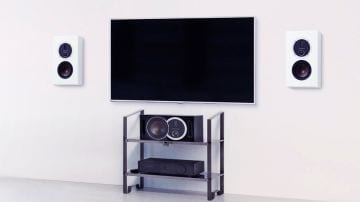 Dali Home cinema speakers
Voor de echte home cinema liefhebber heeft Dali een ruime keuze aan hoge kwaliteit center-, satelliet- en surroundspeakers. Ook een veelzijdige soundbar, subwoofers en 5.1 speakerset ontbreken niet.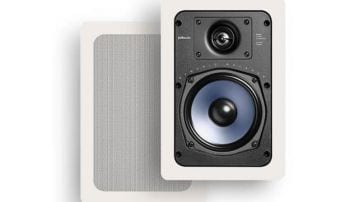 Dali Custom install
Dali biedt niet alleen flexibele inbouw luidsprekers van hoge kwaliteit met echt hifi geluid voor een slimme prijs, maar ook ongewoon elegante speaker standaards.

Dali wiki
Oprichting: 1983

Oprichter: Peter Lyngdorf

Hoofdvestiging: Nørager, Denemarken
Dali nieuws
Dali links